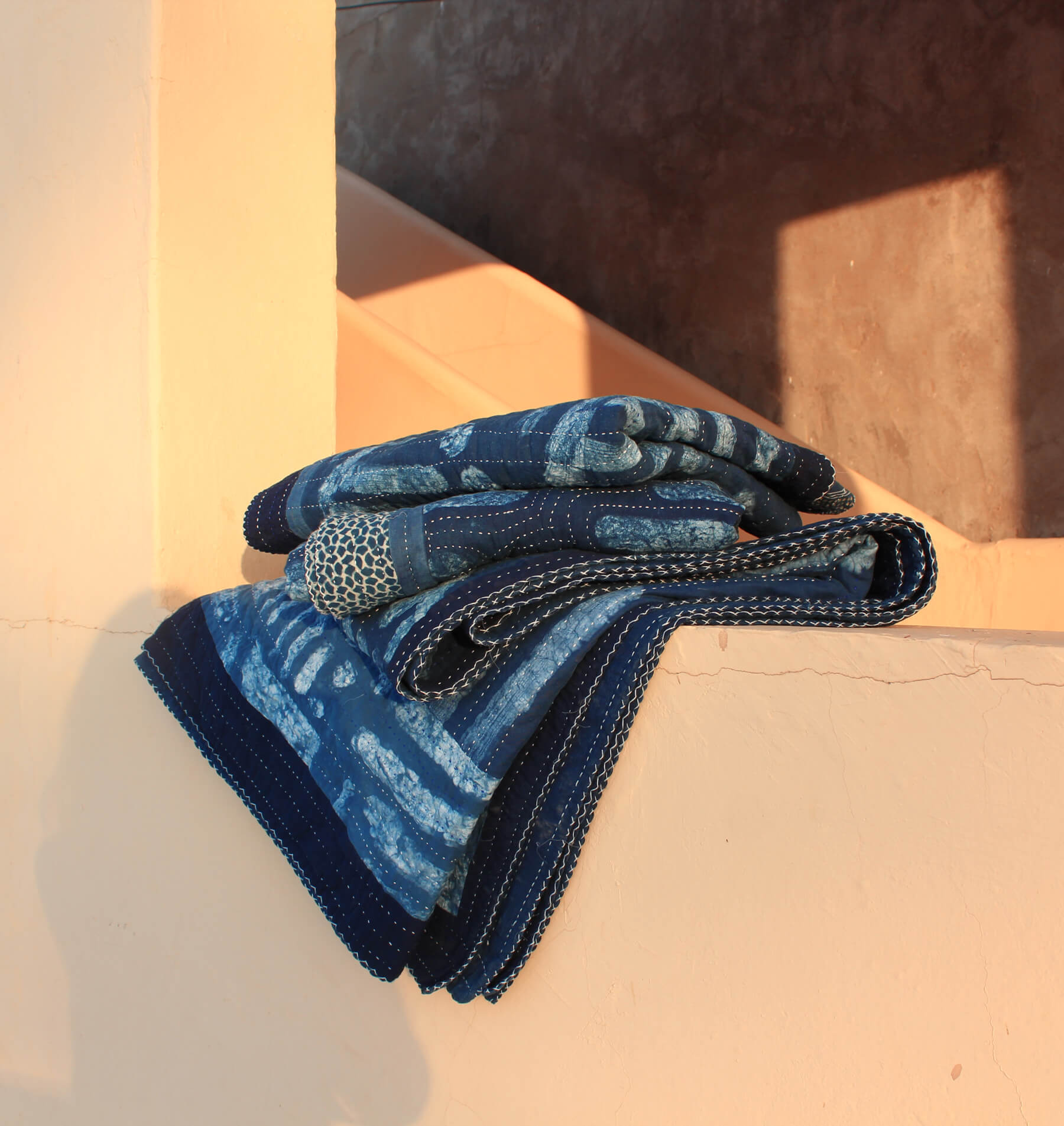 At Mata Quilts, we remix textile traditions from around the world to bring you quilts with a distinct, contemporary twist. 
We value ethical and environmentally responsible production so all of our quilts are made by hand using natural dyes, sustainably sourced and/or repurposed cotton. Our quilts proudly feature traditionally block-printed fabric from Kutch, India which supports artisans to continue their craft.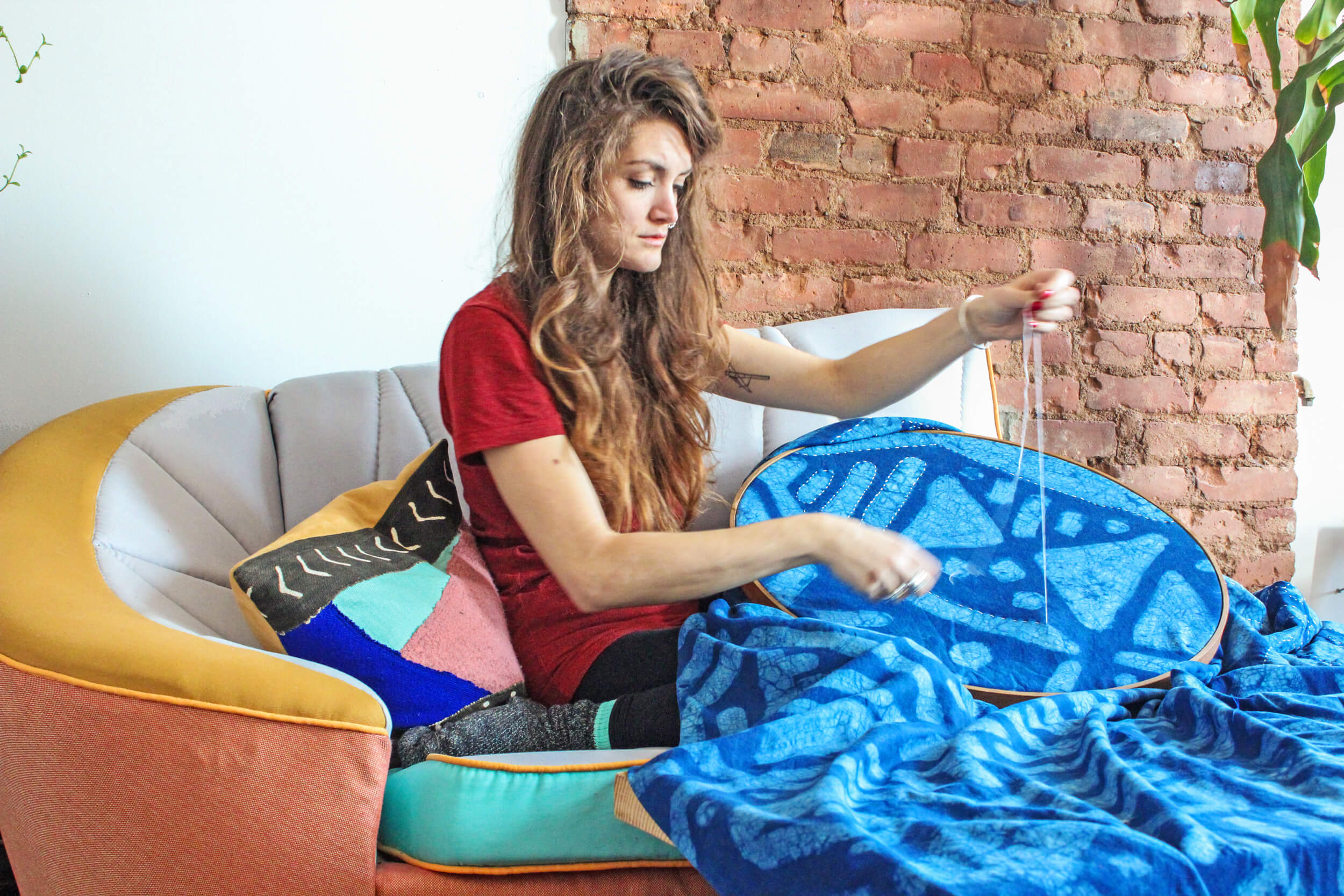 I began Mata Quilts after spending a year living in Kutch, India where I was studying traditional crafts through a Fulbright grant. Inspired by this rural desert region's incredible textiles, I wanted a way to use and share these beautiful fabrics while helping to support artisans to continue their crafts.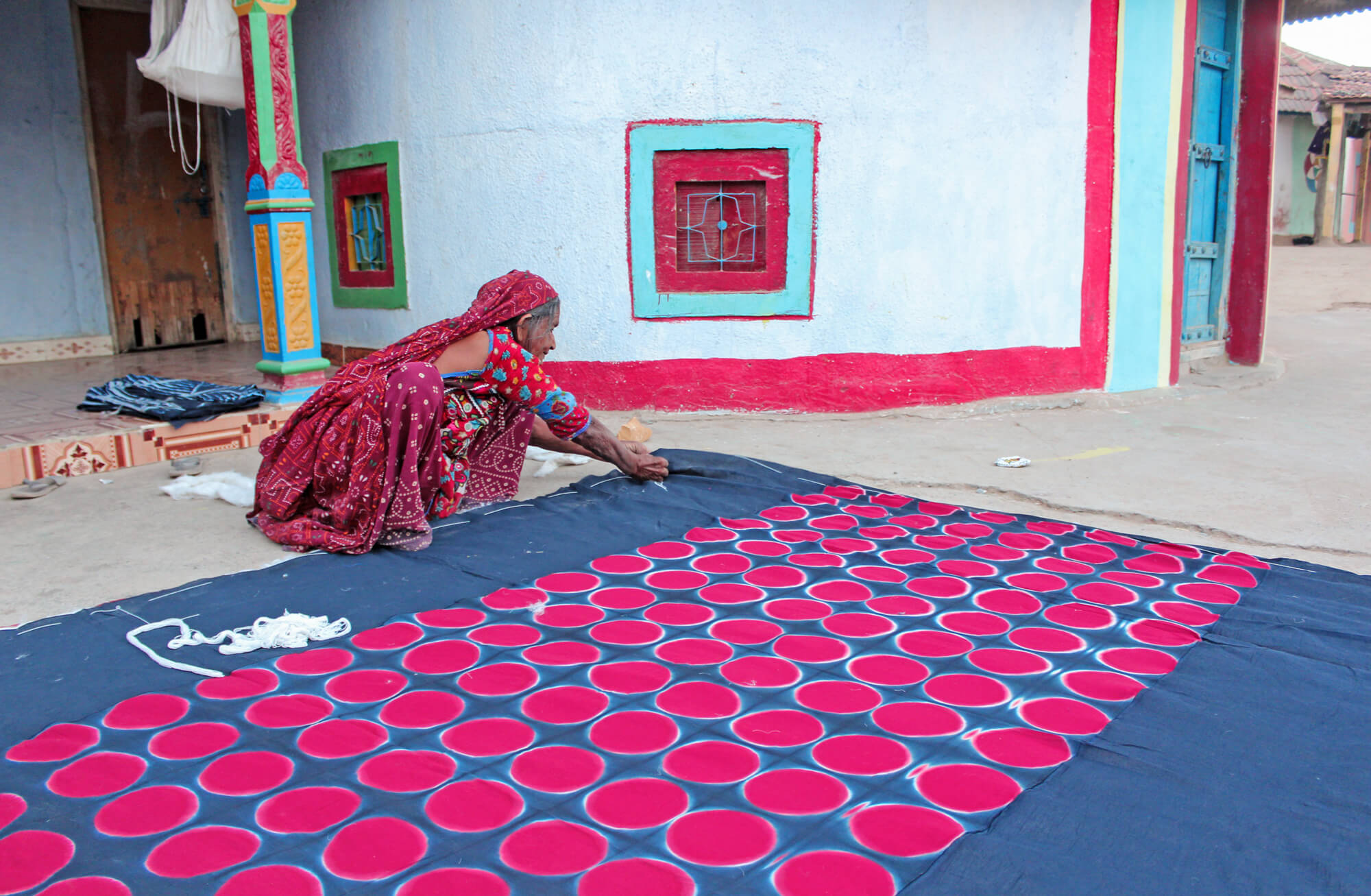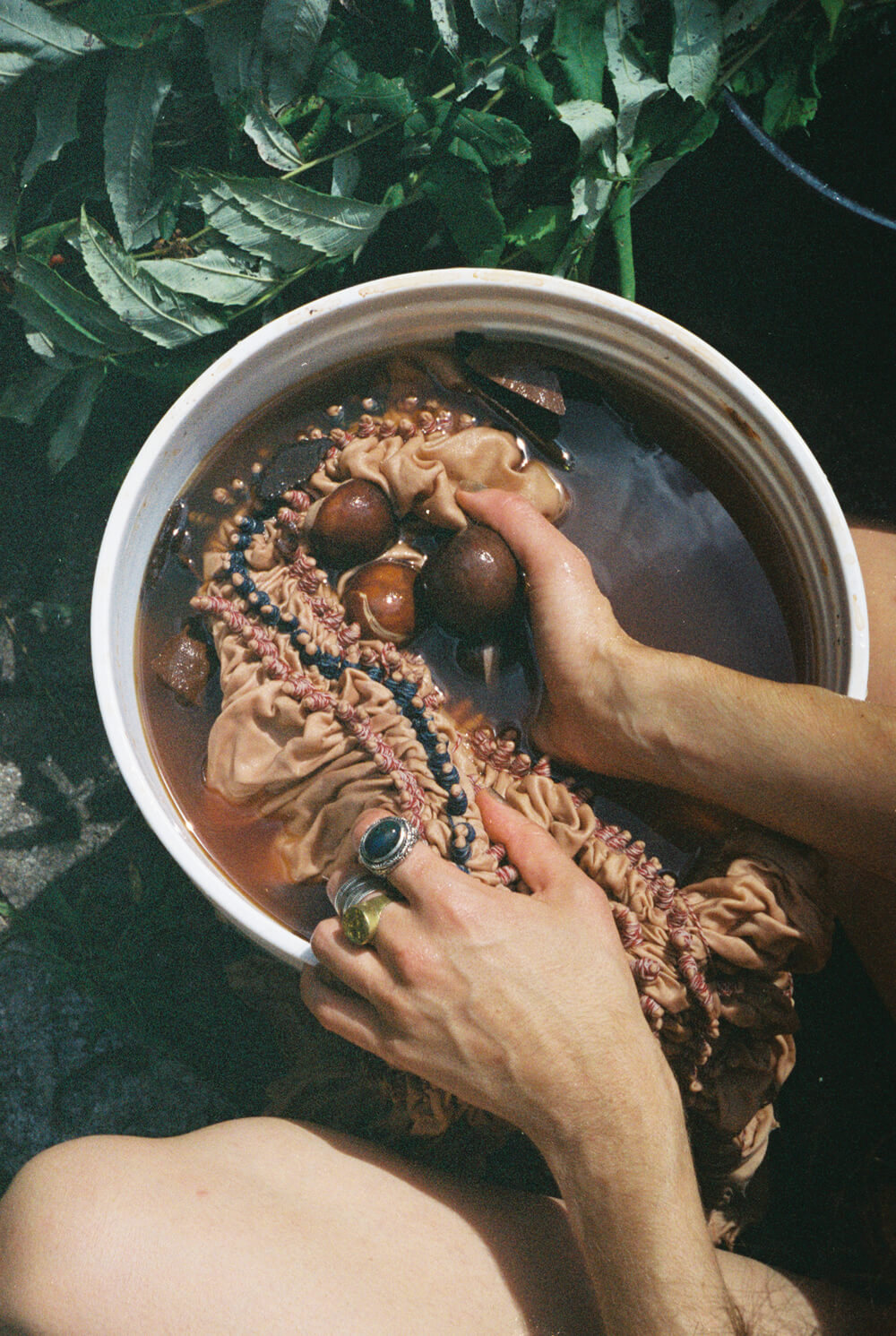 Beyond Mata Quilts, I'm a sculpture and installation artist. Textile and craft heritage play a big role in my work, so with a deep appreciation for the rich quilting traditions of the United States, I was excited to learn about quilting in the Indian context while living in Kutch. Mata Quilts is an experimental fusion of these traditions with an emphasis on environmental sustainability, using plant-based natural dyes, repurposed materials, and sustainably-sourced block print fabrics.
Currently, I make each of the quilts individually, but in the near future will be offering a line of quilts made in collaboration with women in rural Kutch to help keep these traditions alive and thriving.
~Lindsay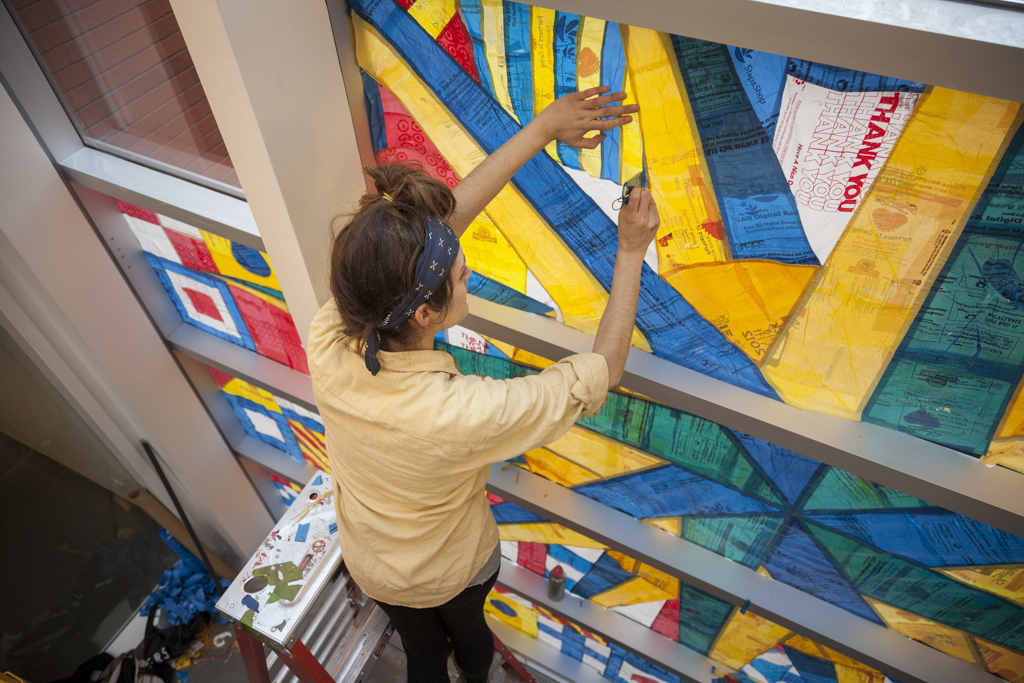 Lindsay working on her quilt-inspired installation, 
Mariner's Compass
, made from post-consumer plastic bags, at the RISD Museum of Art in 2013.  Photo by Eric Gould, Courtesy of Museum of Art, Rhode Island School of Design. For more images please visit
lindsaycarone.com